When my publisher asked me to reach out to my colleagues, peers, and leaders in the field for pre-publication reviews of The Intentional Board, I couldn't have imagined the uplifting feedback that would follow.
I'm sharing these reviews, one at a time, as an expression of my gratitude for the generous support of these friends.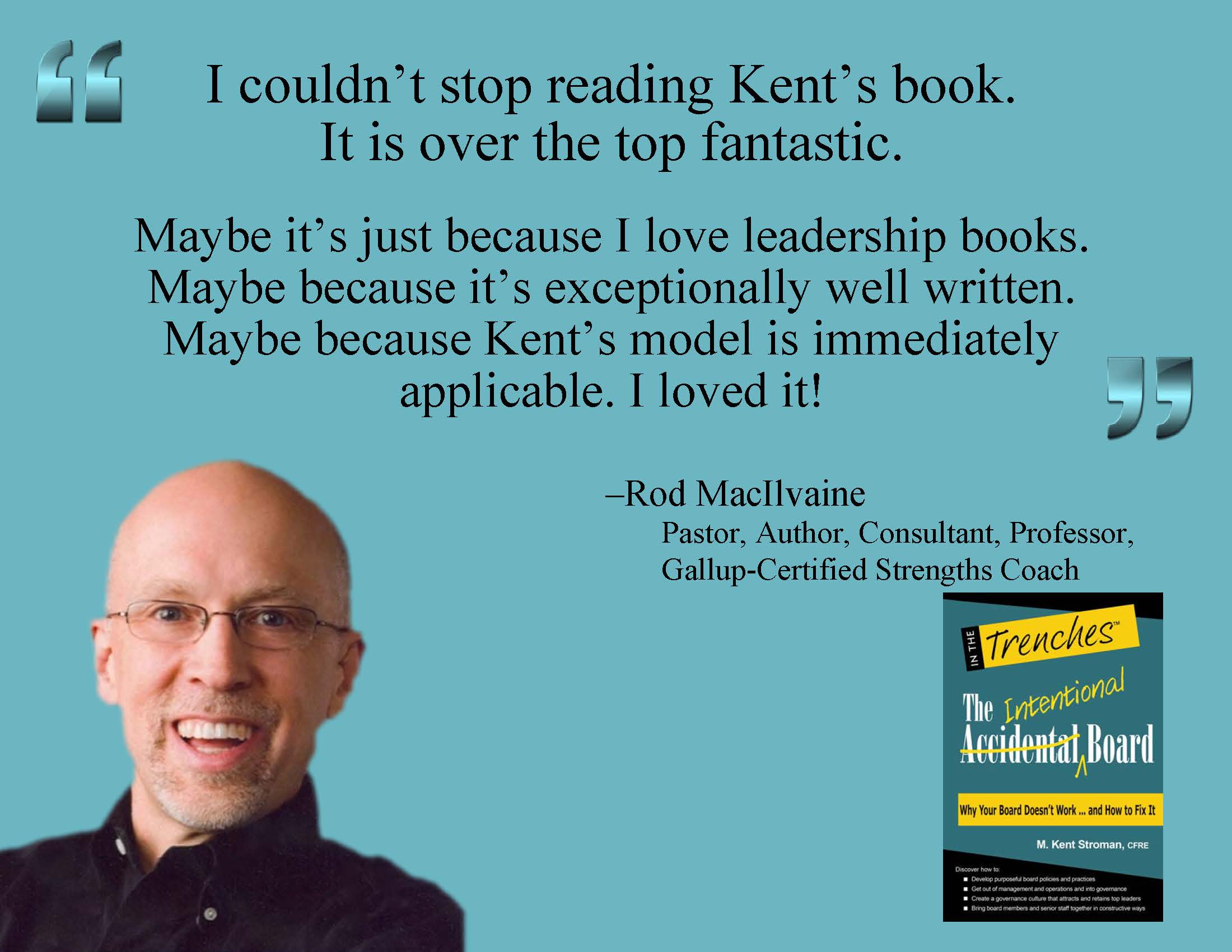 "I couldn't stop reading Kent's book. It is over the top fantastic.
Maybe it's just because I love leadership books. Maybe because it's exceptionally well written. Maybe because Kent's model is immediately applicable. I loved it!
As an abundant consumer of leadership literature, it's rare that I have jaw dropping moments with a new book on the subject. But I encountered those moments repeatedly while reading The Intentional Board.
Well done!!"
Rod MacIlvaine
Pastor, Author, Consultant, Professor, Gallup-Certified Strengths Coach
Thanks, Rod, for your support, encouragement, and friendship!
Your friend,
Kent Stroman, CFRE