When my publisher asked me to reach out to my colleagues, peers, and leaders in the field for pre-publication reviews of The Intentional Board, I couldn't have imagined the uplifting feedback that would follow.
I'm sharing these reviews, one at a time, as an expression of my gratitude for the generous support of these friends.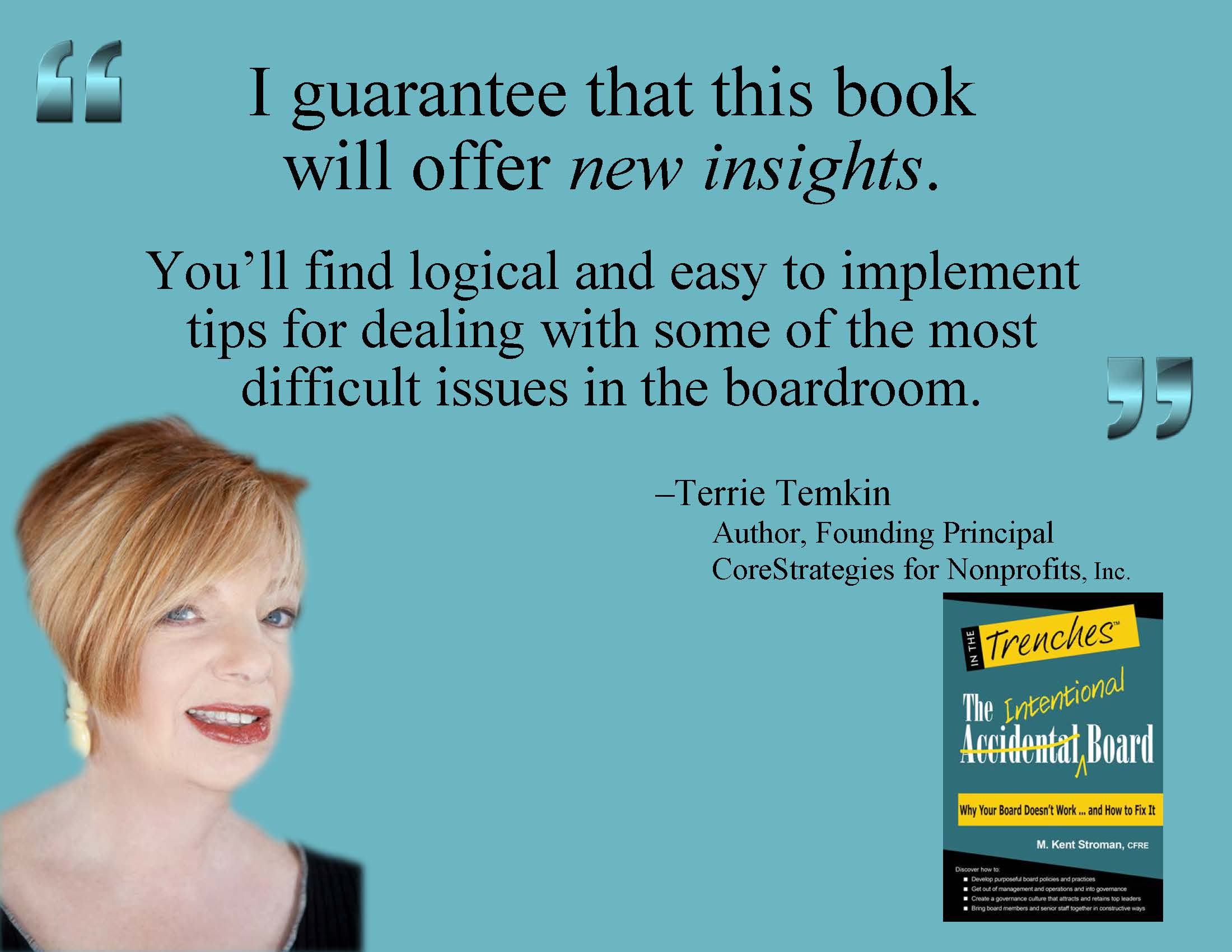 "Regardless of what you think you know about boards, I guarantee that this book will offer new insights. Additionally, you'll find logical and easy to implement tips for dealing with some of the most difficult issues in the typical boardroom, such as micromanagement. And, it's all presented in an easy to read format."
Terrie Temkin
Author, Founding Principal
CoreStrategies for Nonprofits, Inc.
Thanks, Terrie, for your support, encouragement, and friendship!
Your friend,
Kent Stroman, CFRE