When my publisher asked me to reach out to my colleagues, peers, and leaders in the field for pre-publication reviews of The Intentional Board, I couldn't have imagined the uplifting feedback that would follow.
I'm sharing these reviews, one at a time, as an expression of my gratitude for the generous support of these friends.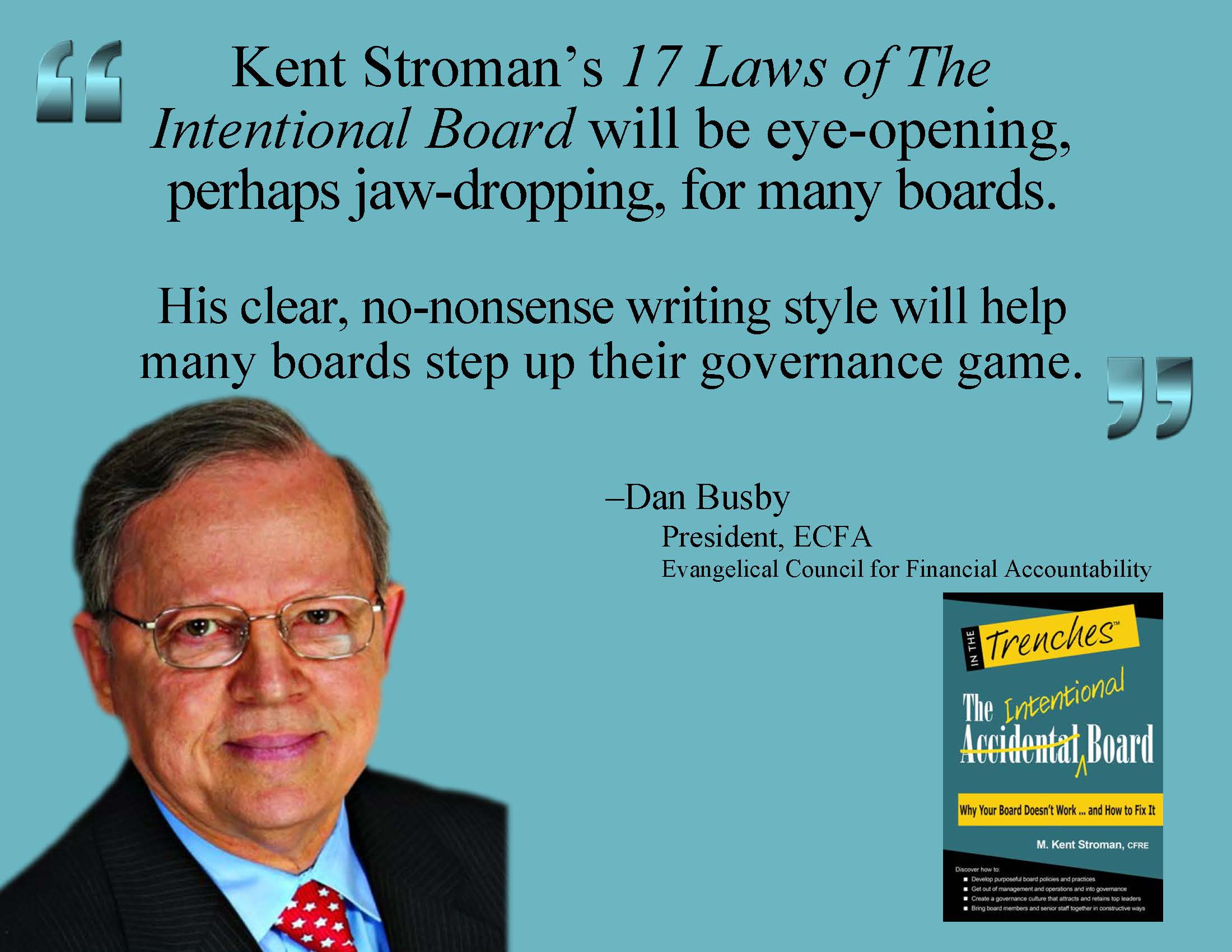 "Board governance is easy—well, at least the accidental governance version. Yet, intentional governance is arduous work, which is exactly why so few boards achieve it.
Kent Stroman's "17 Laws of the Intentional Board" will be eye-opening, perhaps jaw-dropping, for many nonprofit boards. His clear, no-nonsense writing style will help many boards step up their governance game."
Dan Busby
President
ECFA (Evangelical Council for Financial Accountability)
Thanks, Dan, for your support, encouragement, and friendship!
Your friend,
Kent Stroman, CFRE