When my publisher asked me to reach out to my colleagues, peers, and leaders in the field for pre-publication reviews of The Intentional Board, I couldn't have imagined the uplifting feedback that would follow.
I'm sharing these reviews, one at a time, as an expression of my gratitude for the generous support of these friends.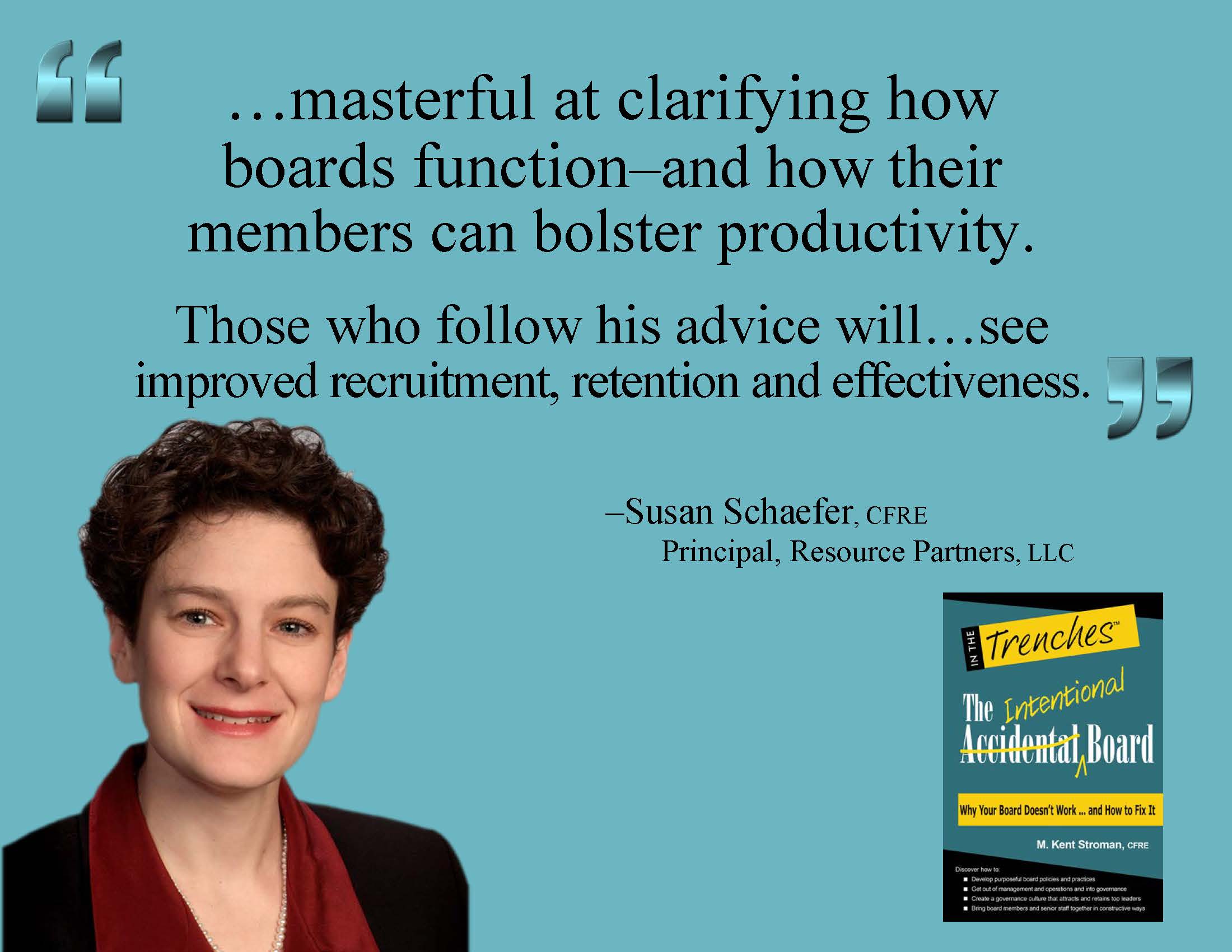 "The Intentional Board is masterful at clarifying how boards function—and how their members can bolster productivity.
Most any board will benefit from Kent's step-by-step guidance and relatable storytelling. Those that follow his advice will almost surely see improved recruitment, retention and effectiveness. They are also sure to have happier staff!"
Susan Schaefer, CFRE
Principal, Resource Partners, LLC
Thanks, Susan, for your support, encouragement, and friendship!
Your friend,
Kent Stroman, CFRE