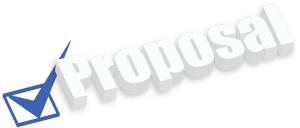 I recently spoke on the topic "How to Make High Stakes Asks"  and Katelyn Rietz raised a great question.  Before sharing her question, let me give you the context.
Katelyn works as Director of Development at the National Organization on Fetal Alcohol Syndrome in Washington D.C.  She has a robust background with much expertise in her field.  Every day Katelyn works diligently to prevent alcohol use during pregnancy and supports individuals and families living with Fetal Alcohol Spectrum Disorders (FASD).  What a worthy cause!
I believe every big ask deserves clarity.  The person making the request should be clear about exactly what he is asking for.  And the person being asked deserves to know exactly what she is agreeing to.  Seems straightforward enough, right?
So, to set the stage for the big ask – whatever it may be (a job, promotion, marriage, gift, etc.), I always recommend that you begin by asking for permission to "prepare a written proposal."  The basis for the proposal revolves around just 4 words:   Simple.  Written.  Draft.  Proposal.
Katelyn asked, "How much information should be included in the proposal?"  Since Katelyn is a fundraising professional, let me respond in the context of a request for charitable support by focusing on word #1 – Simple.  The first draft of your proposal should include only the core elements necessary for a well-informed gift decision:
Who is being asked?  (donor)
Who is asking?  (donee)
What is the date of the request?
What is the gift amount?
Over what period of time?  (pledge period)
What will the gift be used for?  (purpose)
Are there any additional considerations?
Approvals – name(s) and date signed
Watermark – DRAFT
Here is the main point:  Keep it simple.  If the deciders need the proposal to be more complex, they know how to ask for it.  A simple proposal will help both parties stay focused on the main thing.  Don't create distractions from the essentials.
I hope Katelyn's question helps as you strive for excellence in your work.  In future posts I'll address other aspects of award-winning proposals.  In the meantime, let me wish you every success in all your high stakes asks!
Sincerely,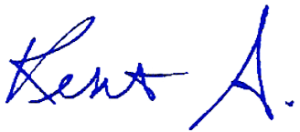 Kent Stroman, CFRE
America's ASKing Coach
PS: Want to learn more? You'll find it in Chapter 9 of my book, Asking About Asking, Second Edition.