When my publisher asked me to reach out to my colleagues, peers, and leaders in the field for pre-publication reviews of The Intentional Board, I couldn't have imagined the uplifting feedback that would follow.
I'm sharing these reviews, one at a time, as an expression of my gratitude for the generous support of these friends.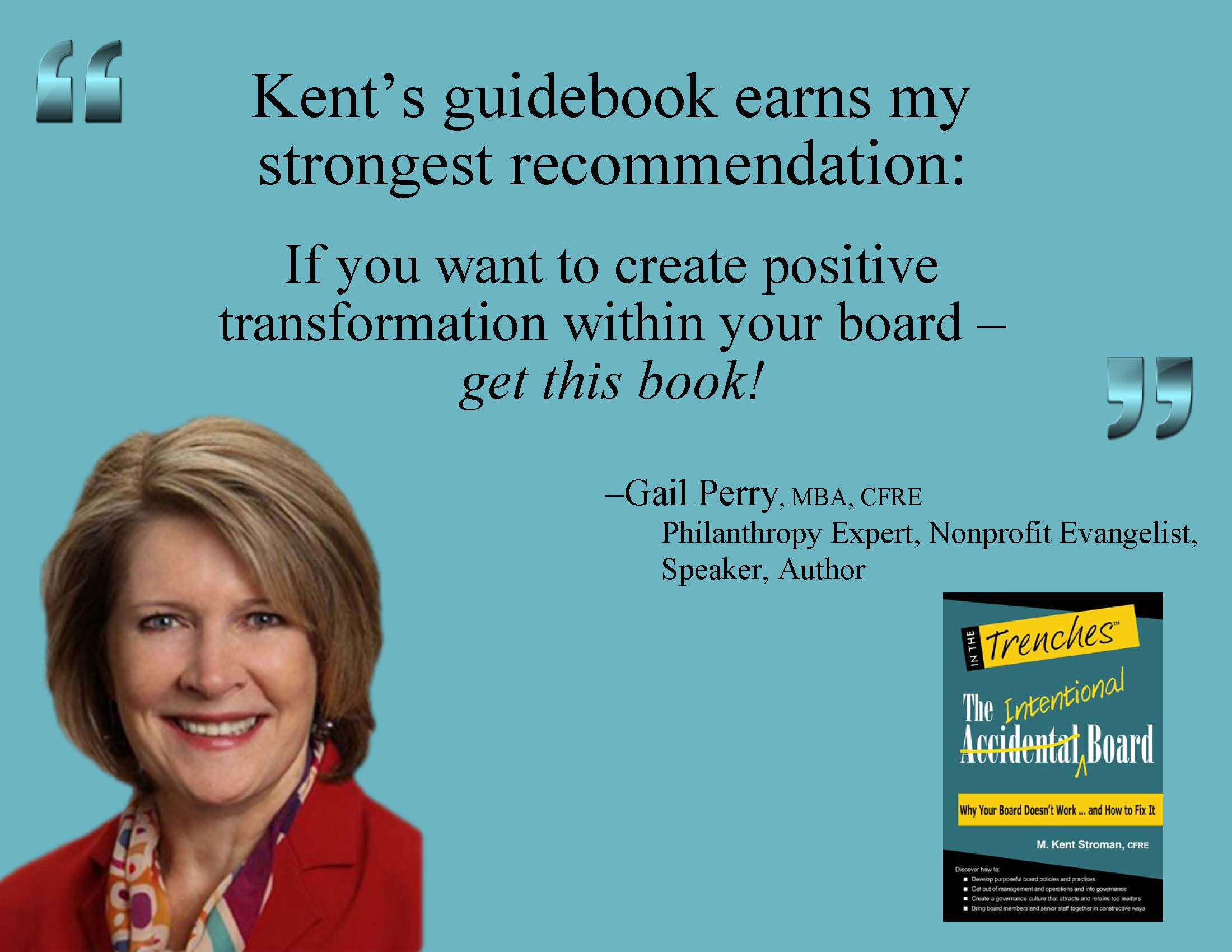 "The Intentional Board is a must-read for every organization – whether small grassroots agencies or comprehensive universities. It's chock full of Kent's smart, practical tips to galvanize action, infuse energy, and add clarity.
Stroman tackles the sensitive issue of board giving straight on, offering 8 simple steps to unlock members' generosity.
Kent's guidebook earns my strongest recommendation: If you want to create positive transformation within your board – get this book!"
Gail Perry, MBA, CFRE
Philanthropy Expert, Nonprofit Evangelist, Speaker, Author
Thanks, Gail, for your support, encouragement, and friendship!
Your friend,
Kent Stroman, CFRE