Today is a great day for a birthday!
As I reflect on the past 60 years (has it really been that long?!) I'm reminded of how very much I have to be thankful for. I'm grateful for a loving family, great friends, rich experiences, and the privilege of working at something I'm deeply passionate about.
Every day, I get to spend time with people who want to make a lasting difference in the world, and today is no exception. I'm spending the next two days in the Asking Academy at Postoak Lodge equipping teams from several organizations to transform their fundraising results. I'm excited for them … and for my team at the Institute for Conversational Fundraising™.
Like a lot of people reaching a milestone birthday, I'm taking stock of my life: past, present and future. As you know, I've dedicated my life to serving charitable causes. On this big 6-0, I'm reflecting on how I can make a bigger impact with my own giving in terms of time, talent and treasure. Stay tuned. I'm really looking forward to sharing some of those commitments with you over the coming year.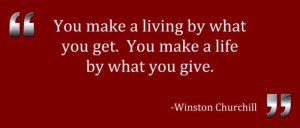 Finally, as I think of all the wonderful people who have been a part of shaping my life, I want to say a big thank you. Thanks for making my first 60 years so fabulous!
Your grateful friend,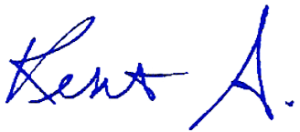 Kent Stroman, CFRE