Let me introduce you to a man you probably haven't met yet…but you should.
In 2010, I was looking for help in the office.  I needed someone I could trust to handle tasks that needed daily attention, freeing me to focus on the bigger picture.  I found just the right fit when I hired Kameron.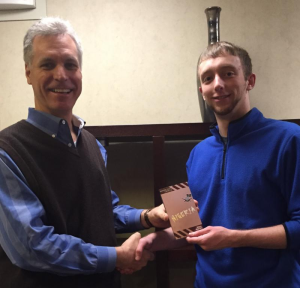 Kameron Nettleton was a high school student at the time and over the years our working relationship has evolved and grown.  He was my office assistant for two years before heading off to college, at which time our working relationship continued, albeit in a different capacity.
Today, Kameron continues to use his writing skills and social media savvy to keep me connected to you.  I'm so thankful for his ready assistance.
This morning I'm happy to announce that Kameron has recently joined the ranks of published authors.  Pretty impressive for someone who is still in college!
A couple of summers ago, Kameron was asked to pen a book addressing the issues facing Christians in the most populous country in Africa and the seventh most populous country in the world: Nigeria.  Kameron's book, Restricted Nations: Nigeria, is published by the Voice of the Martyrs, a global ministry dedicated to serving the persecuted Church.  In it, he tells the story of Christians who, everyday, face persecution for their faith.
Kameron's book recently became available and I immediately got my copy.  Let me encourage you to do the same.  You can purchase the book here.
Watch for a chance to meet Kameron in person.  I've been fortunate to be a part of his success story these last few years, and I can't wait to see what unfolds for him after graduating college this December.  Remember his name – you'll be seeing it again.
Until then, happy reading!
Sincerely,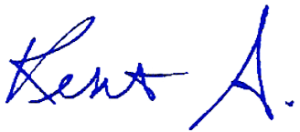 Kent Stroman,
America's ASKing Coach