In 2009, I created a workshop called 7 Reasons Campaigns Fail, and How to Avoid Them. Recently, as I looked over some of my notes from those early sessions, I was struck by this truth: the #1 reason campaigns fail is the same today as it was back then!
What is the #1 reason? It comes down to what I call a leadership deficit.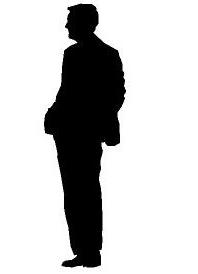 In any campaign, there are 3 key leadership roles:
The staff leader (CEO, Executive Director, President)
The board chair
The chair of the campaign cabinet
You'll notice that two of these roles are filled by volunteers, which can add an extra layer of complexity when dealing with a leadership deficit. However, there are three strategies available to deal with this type of deficit in a campaign:
Cover Up, Prop Up, and Recruit Up
.
In some instances, we can simply Cover Up the ineffective leader. Here's an example: say that your CEO sometimes is embarrassing or does things that seem incongruent with the mission of your organization. If that person is not going to be replaced, it might be best to hide him or her as much as possible. He or she can be made less available to the public. It is not a strong solution, but sometimes that's the best we can do.
At other times, we may have to Prop Up and make the leader seem stronger and more capable than he or she actually is. Again, this is not the best solution, but sometimes, because of time pressures, we choose that route.
The best plan is Recruit Up. But, this is not always possible. It's difficult to replace your CEO or board chair. However, there is a role that can be influenced more readily. When selecting your campaign chair, recruit exactly the qualities necessary to achieve your objective. Find someone who is a capable leader that others will follow. And, be sure that your recruit is someone who is capable of making a larger gift to your campaign.
Sometimes the root cause of leadership deficit is a fear of success. It may sound strange, but it's true! A successful campaign will change your organization in very tangible ways. Perhaps it's a new building or a new program, but a successful campaign means trading in the comfortable status quo for something new. For some leaders, change can be very challenging.
Having strong leadership in all three of these roles can be the difference between a successful campaign and a failed one. Before beginning each campaign, be careful to make sure your leadership roles are filled by those who are capable and effective. Otherwise, your campaign will be a frustrating exercise for all involved.
P.S. If you have pre-campaign strategy questions, join me at
Walk with a Consultant
or give me a call at 918-914-2811.