Last week I shared four reasons we get stuck in a rut when it comes to fundraising.  Today I'm following up with Seven Steps to Transform Your Fundraising Results.
It's important to be intentional when charting a path to success, and these seven steps will empower your organization to fulfill its mission:
#1 Set a Goal – In a race, there is a clearly defined finish line. Each runner can see it coming and knows at which point he or she has successfully completed the race.  The marker of success gives us something to strive for.  Fundraising is no different.  How can you know whether you have succeeded without a goal in place?  A goal should involve a number of dollars and a timeframe.  Be honest with yourself, but don't let the results of the past limit your goals for the future.
#2 Count the Cost – This is simple: it takes money to make money.  Whether that money is invested in your development staff, fundraising counsel, or special events, you have to spend money to achieve inspiring goals.  That's okay.  Make a fundraising budget and incorporate it into your overall goal.  Then spend it wisely and reap the rewards.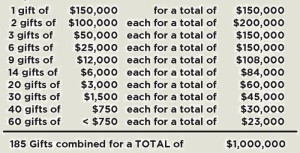 #3 Define Success – There are several ways you can choose to define success, but one especially useful tool is called a gift chart.  A gift chart shows the precise number and size of gifts needed to a chieve your goal.  Here is a sample gift chart for $1,000,000.  In my experience, if you seek the right number and size of gifts from the right donors at the right time and in the right way, you can attain the right goal.
#4 Make a Plan – Many organizations have a plan to just get by.  Making a plan to achieve true success, however, is essential.  Put a clear vision for success in writing as an important step toward achieving the results you desire.
#5 Assign Individual Responsibility – This is my best inside secret.  You can expect to succeed only if the primary tasks associated with the goal are assigned to a specific person for at least 60% of his or her job.  If we don't do this, priorities will fall prey to the fallacy of "when I have time."  Make the goals a priority, and assign someone to accomplish the necessary tasks.
#6 Hold the Process Accountable – Holding the plan and the process accountable sounds obvious, but it is a highly crucial step that is often neglected.  Accountability at the highest levels will keep the process on track. Each time the board meets, present a progress report.  Keeping the process accountable is key to keeping the vision free from distractions.
#7 Celebrate the Results – Finally, when you achieve your big goal, don't forget to celebrate your success!  Everyone needs to be aware of what was achieved, and it's important to celebrate the achievement before moving on to the next big challenge.  This final step sets the stage for the next big achievement, and there will be a next big achievement.
These seven steps, when implemented, enable organizations to achieve goals they previously thought impossible.  It can be done.  You just have to clearly define the goal, create a plan, and stay on track.
How about you?  Which of these steps is missing in your shop?  Are there any other steps you would add?  I'd love to hear from you.
Sincerely,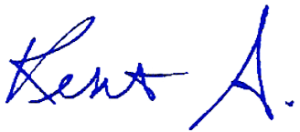 Kent Stroman, CFRE
America's ASKing Coach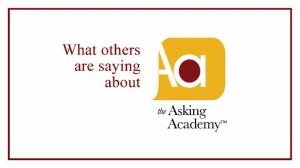 PS:  If you're serious about transforming your fundraising, we can help.  Click here to check out what others are saying about our approach.