When my publisher asked me to reach out to my colleagues, peers, and leaders in the field for pre-publication reviews of The Intentional Board, I couldn't have imagined the uplifting feedback that would follow.
I'm sharing these reviews, one at a time, as an expression of my gratitude for the generous support of these friends.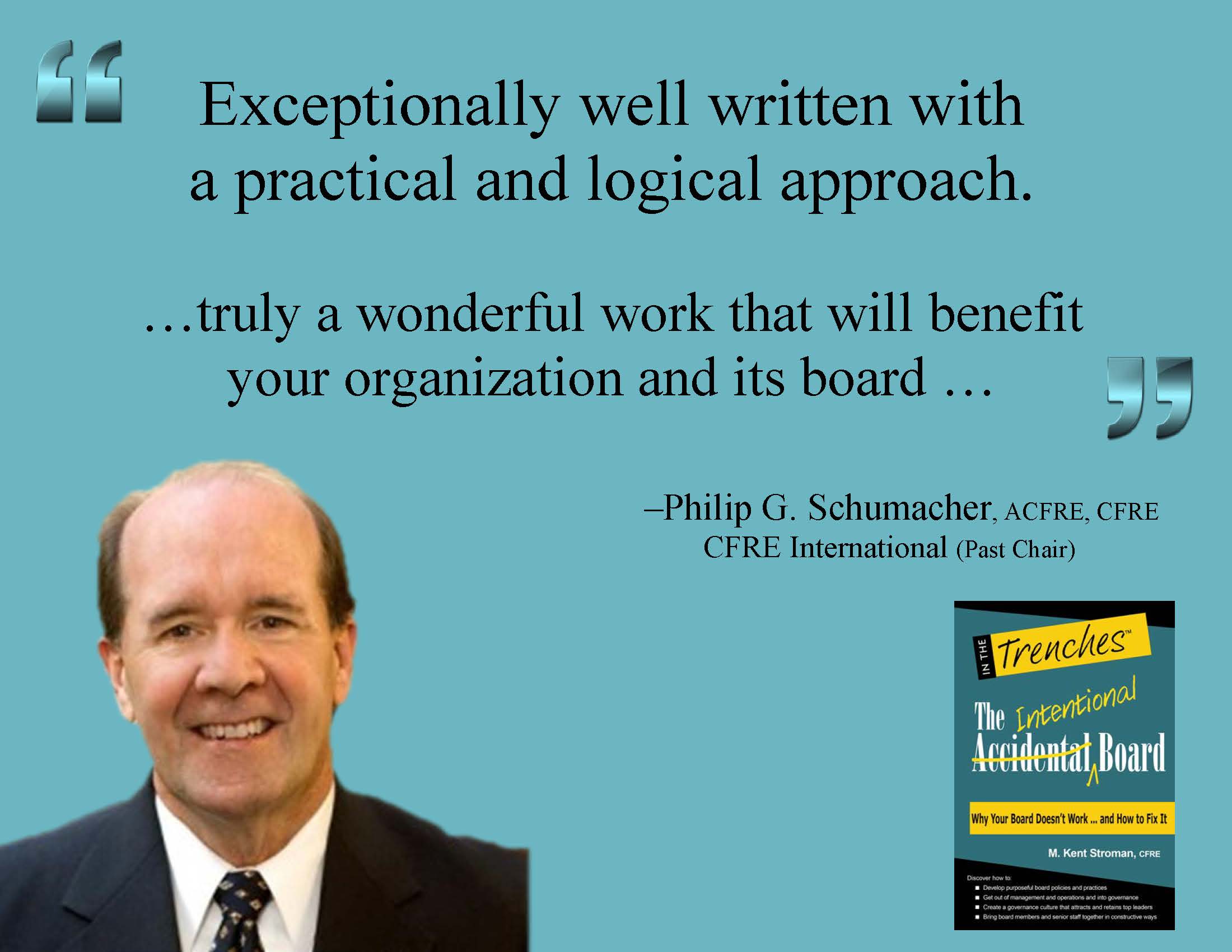 "Another book on nonprofit boards and governance – yawn. Kent Stroman's The Intentional Board is an eye-opener. Exceptionally well written with a practical and logical approach.
The segment on 'Bylaws Matter' had me engaged and thinking, I need to go back and read the bylaws of the various organizations I serve.
This is truly a wonderful work and will benefit your organization and its board of directors."
Philip G. Schumacher, ACFRE, CFRE
Schumacher Philanthropic Consultants, LLC
Immediate Past Chair of CFRE International
Thanks, Phil, for your support, encouragement, and friendship!
Your friend,
Kent Stroman, CFRE