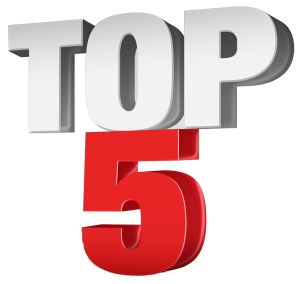 I had a blast at last week's AFP International Conference on Fundraising.  I learned a ton and made lots of new friends along the way.  I'm already looking forward to next year's conference but before I get too far ahead, I'm sharing my 5 Top Takeaways:
#5 – Gail Perry, author of Fired-up Fundraising, shared one of her great fundraising mottos:  "Fundraising is not about money, it's about changing the world."  Wow – talk about short and pithy.  This cuts to the heart of true philanthropy!
#4 – Tom Ahern, donor communications guru, says donors want just a few things from you …
They want to feel good.
They want to feel loved.
They want to feel smart.
They want to feel needed.
They want to feel important.
They want to belong.
They want to see their values in action.
They want to win!
#3 – My friend, Sandy Rees, told how you can fully fund your mission and move "From Awkward to Awesome" by constantly focusing on donor relationships.  She says, "The relationship is worth more than their time, their money, or anything else."
#2 – My co-presenter and friend, Pam Witter, emphasized that "Identity MUST align with image for marketing success."  She went on to point out that "When you create faulty expectations, donors become discontent and don't trust you."  Here's the nugget I took away from her session:  "Your identity is who you are.  It's the truth – the real you.  Your image is how people perceive you."
#1 – Amy Eisenstein, my colleague, fellow author, and friend, famously equipped hundreds of attendees to raise more money through larger gifts.  In doing so, she shared her Major Gifts Pledge:  "I solemnly swear that I will dedicate 5 hours per week to raising major gifts.  If I do this every week for one year, I will raise significantly more money, for my organization and the cause I love."
I can't speak highly enough of my conference experience this year.  If you've never attended the AFP International Conference, I urge you to make it a priority.  The speakers are highly knowledgeable, and the connections with experts in the field are well worth the trip!
I'm pondering these 5 takeaways and exploring how I can apply them in my work.  They will undoubtedly help me – and you – reach new heights.
Sincerely,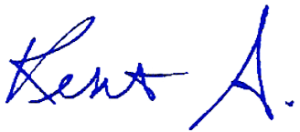 Kent Stroman, CFRE
America's ASKing Coach
PS: I'd love to hear the best tips you've picked up recently.  Let me know and I'll select a few to share in future posts.