When my publisher asked me to reach out to my colleagues, peers, and leaders in the field for pre-publication reviews of The Intentional Board, I couldn't have imagined the uplifting feedback that would follow.
I'm sharing these reviews, one at a time, as an expression of my gratitude for the generous support of these friends.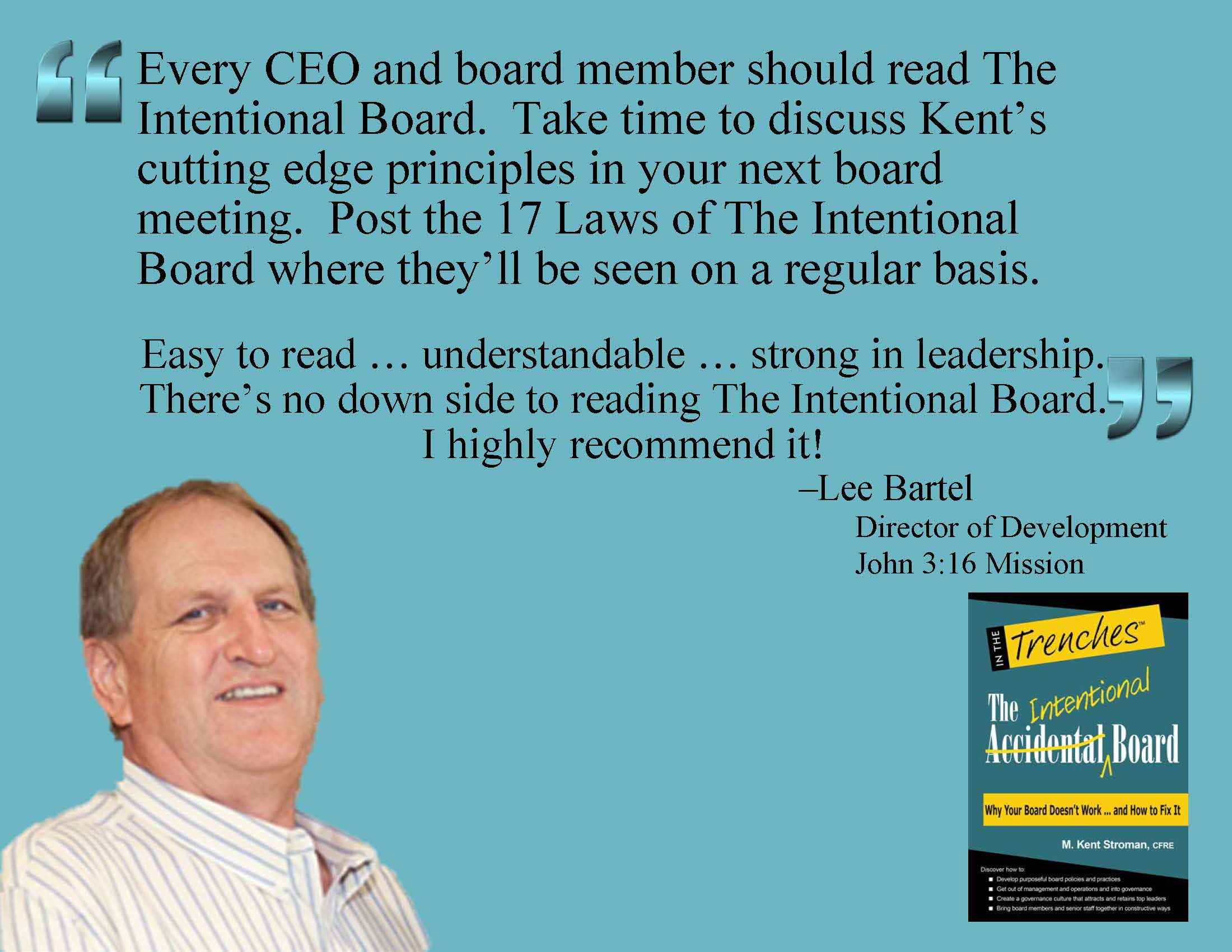 "Board leadership is the backbone of any organization, yet this crucial dimension is most often overlooked. Without strong board leadership, organizations inevitably succumb to stagnation and, eventually, mission drift.
Every CEO and board member should read The Intentional Board. Take time to discuss Kent's cutting edge principles in your next board meeting. Post the 17 Laws of The Intentional Board where they'll be seen on a regular basis.
Easy to read … understandable … strong in leadership. There's no down side to reading The Intentional Board. I highly recommend it!"
Lee Bartel
Director of Development
John 3:16 Mission
Thanks, Lee, for your support, encouragement, and friendship!
Your friend,
Kent Stroman, CFRE