When my publisher asked me to reach out to my colleagues, peers, and leaders in the field for pre-publication reviews of The Intentional Board, I couldn't have imagined the uplifting feedback that would follow.
I'm sharing these reviews, one at a time, as an expression of my gratitude for the generous support of these friends.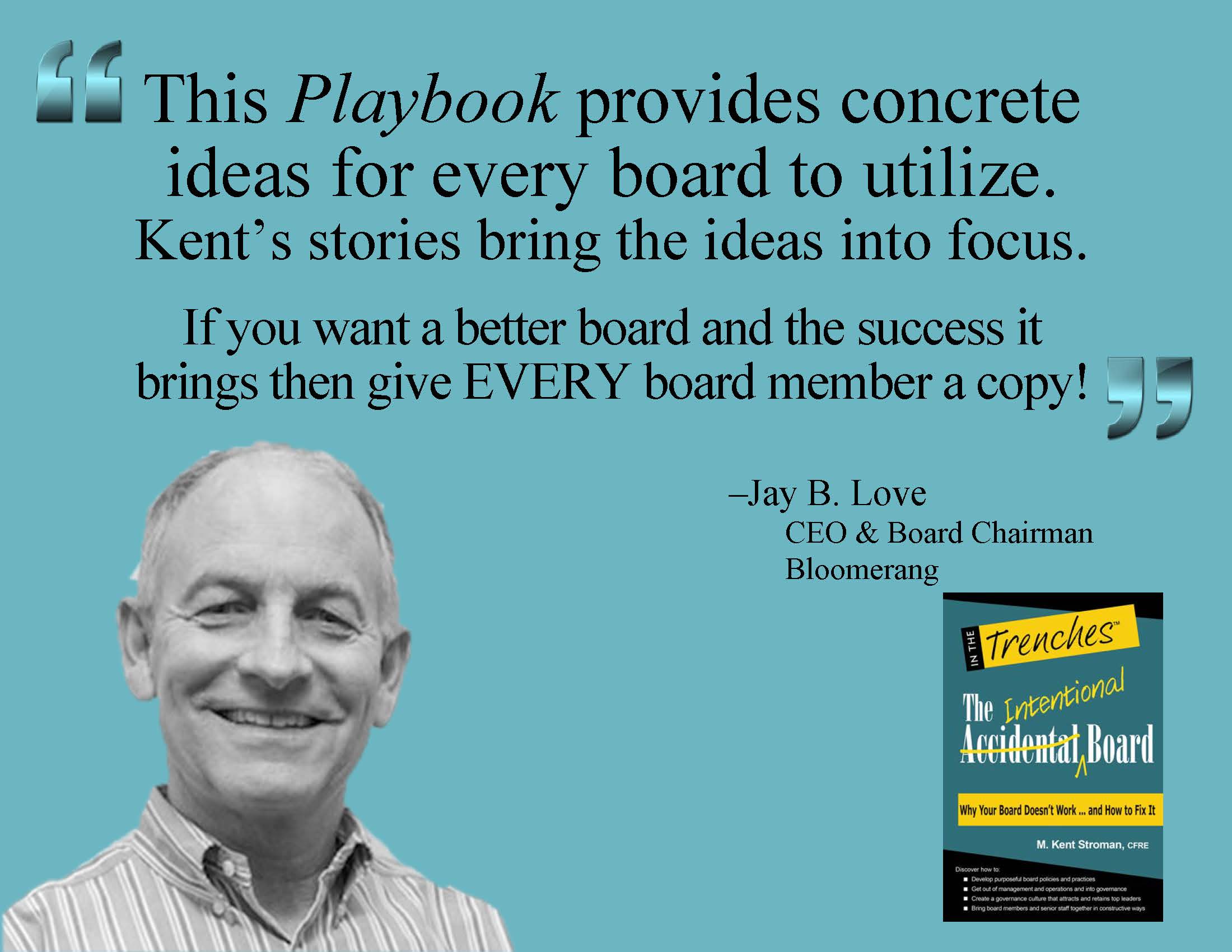 "Finally, a playbook for nonprofit boards that every current and future board member can read, understand, and most importantly put to use in short order!
This playbook provides concrete ideas for every board to utilize. Kent's stories bring the ideas into focus. If you want a better board and the success it brings then give EVERY board member a copy!"
Jay B. Love
CEO & Board Chairman
Bloomerang
Thanks, Jay, for your support, encouragement, and friendship!
Your friend,
Kent Stroman, CFRE