I'm excited to present this free webinar for Business Performance USA on one of my favorite topics: Boards.
Join me Tuesday, November 11th, at noon CST.
Building The Board Of Your Dreams
Essential Keys to Developing Your Ideal Board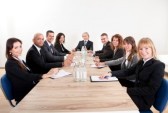 Is your governing body the board of your dreams . . . or a nightmare?
There's a real art to selecting, recruiting, equipping, retaining and replacing board members. In the webinar, you'll learn how to say "hello" and when to say "goodbye".
I've been developing great boards for decades and I'll share my tips, insights, and experience in this content rich hour.
You'll walk away with:
9 Essential Keys to forming the Ideal Board
My board "Gap" Analysis tool
Our surefire 8 Step Recruitment Process
A concise listing of Board Member Expectations

Register here to join me!
Sincerely,