Last week, Kathy Wright explained the opportunity we have to be part of the success taking place in Joplin, Missouri.  Tomorrow, we're presenting a workshop for leaders in Joplin and the surrounding community.  If you (or someone you know) are in the area, it's not too late to join us!  Click here if you'd like to learn more.
I'm excited about this workshop:  Getting In – How You can Connect with Major Funders.  What does this mean, exactly?  Often when faced with the need to connect with donors (whether individuals, corporate, foundations, or others), I hear comments like, "I don't know anyone who can give big donations" or "I'm not connected with anyone who makes this kind of decisions."   Our workshop will equip attendees with practical tools to build relationships for the sake of the relationship.  Creating a connection to leverage when there is a need for funding.
Anyone who's interested in building genuine relationships will find the workshop valuable, especially those who work or volunteer in the charitable sector. Building relationships is essential to any job, and this workshop offers powerful ways to lay a strong foundation.
If you can't make it to Joplin tomorrow but you are interested in this crucial topic, there are other opportunities on the horizon.  I'll keep you posted.
Or if your organization is in need of a keynote speaker, seminar, or workshop we can bring this presentation to you.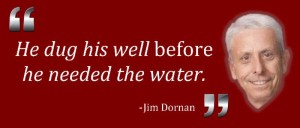 Here's a quote I'd like to leave you with. It speaks to the point of this workshop, and I'm struck by its profound simplicity:
Hope to see you tomorrow!
Your friend,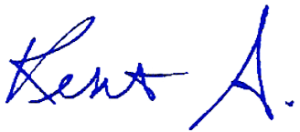 Kent Stroman, CFRE
PS:  Is this something your organization could use?  Pass it along to your Board members or call me to explore ways we might work together.