I'm excited to announce the winners of our "Where's Kent?" contest from this year's Association of Fundraising Professionals International Conference in San Antonio.  The response was overwhelming, with 248 entries from 41 states, six Canadian provinces, and seven other countries!  We drew eight business cards at random to select the winners:
Arlene Gagliardo from the Julie Billiart School
Derek Bechthold from the Calgary Police Foundation
Carter Stone from the Mary Bird Perkins Cancer Center
Valerie Tamez from the San Antonio Academy of Texas
Barbara Martin from Habitat for Humanity
Amy Brand from the Bethesda Hospital Foundation
Jeanean South from the Salvation Army
Margo Hatton from the University of Colorado 
Arlene gets a personalized copy of Asking About Asking, Second Edition. Derek, Carter, Valerie, Amy, and Barbara won 'Big' prizes.  Jeanean claimed the 'Huge' prize. And Margo got the 'Grand' prize. It was my joy to call the winners and deliver the good news.  If you know any of these winners, I hope you'll convey your good wishes by sending them a note as well. 

My purpose for the entire promotion was to introduce a wider audience to the Asking Academy.  We're reaching out to even more charitable organizations with our cutting edge solutions for reaching new highs in fundraising.
The Spring Academy just began, but we're accepting applications for the Summer and Fall sessions right now.  In the meantime, here's to reaching new heights in your fundraising endeavors!
Sincerely,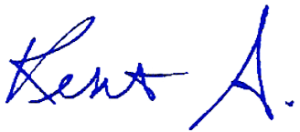 Kent Stroman, CFRE
America's ASKing Coach
PS: If your staff, board, or volunteers could use help in achieving greater fundraising results, please call me at (918) 914-2811.