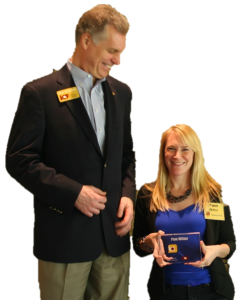 You'll immediately notice some big differences:
• Pam is young. I was…once upon a time.
• She's not so tall. I can't hide in a crowd.
• Pam is blonde (but not that way!). Is gray-brown a color?
Then there are the more subtle contrasts:
• Pam hails from New York. I'm from Oklahoma.
• She's right handed. Call me a bonafide southpaw.
• Pam is relational and open. I'm analytical and reserved.
• She is a super-star. But I'm just a star chaser.
Right in the middle of all these opposites, however, you'll find a plethora of similarities. We both have a passion for excellence in fundraising and are deeply committed to investing in the success of others.
Pam Witter is a published author, a respected community leader, and a highly successful fundraising professional. In short, she rocks! She serves as Executive Director of Development at Houghton College, and is an expert in her field. I've had the privilege of working with Pam and her team, and I'm pleased to be counted among her friends.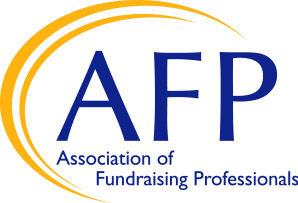 Next month Pam and I are teaming up in San Antonio, Texas as part of the International Conference on Fundraising. Each year the Association of Fundraising Professionals (AFP) hosts this gathering of nonprofit leaders from around the globe and we are thrilled to have been selected to present Five Strategies to Increase Your Annual Fund Revenue.  Pam and I have been preparing our presentation for almost a year and we can't wait for the big day! I'd love to have you join us at 9:30 Tuesday morning, March 25.

This conference has been among my top professional development priorities for years. Although I don't get to attend every one, I must say I always gain valuable new skills, learn lots of useful information, and come away with new friends. The conference is a great way to connect with colleagues and there is simply no better opportunity to network with the philanthropic community.
Let me encourage you to attend the AFP International Conference on Fundraising this year. You can register here. I strongly recommend taking part in this one-of-a-kind opportunity to gather with some of the top fundraising professionals in the world.
Hope to see you there!
Kent Stroman, CFRE
America's ASKing Coach
p.s. AFP offers a wealth of resources at their online bookstore. Check out their materials for nonprofit management and fundraising (including my book, Asking About Asking, Second Edition).