I've condensed my top planning strategies into a high impact webinar and you're invited!  Please join my friends at Business Performance USA and other leaders from across the country at noon (Central Time) Tuesday, March 10.
This free webinar is titled 5 Tips to Jumpstart your Strategic Plan and I'm confident you'll find it beneficial as you plan your future.  I've had decades of experience in strategic planning, and I'm eager to share my best practices with you.

I'll equip you and your organization to lay a solid foundation for a process that results in a visionary, useful, actionable framework for your future.  You'll find yourself referring to these 5 Tips time … after time … after time.
The webinar is free and you can sign up here right now.  I sincerely hope you'll join us!
Your friend,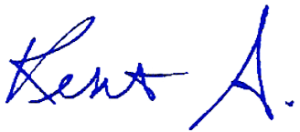 Kent Stroman,
America's ASKing Coach
PS:  Do you know someone else who could benefit from a jump start?  Pass this along.  They'll thank you for the invitation!